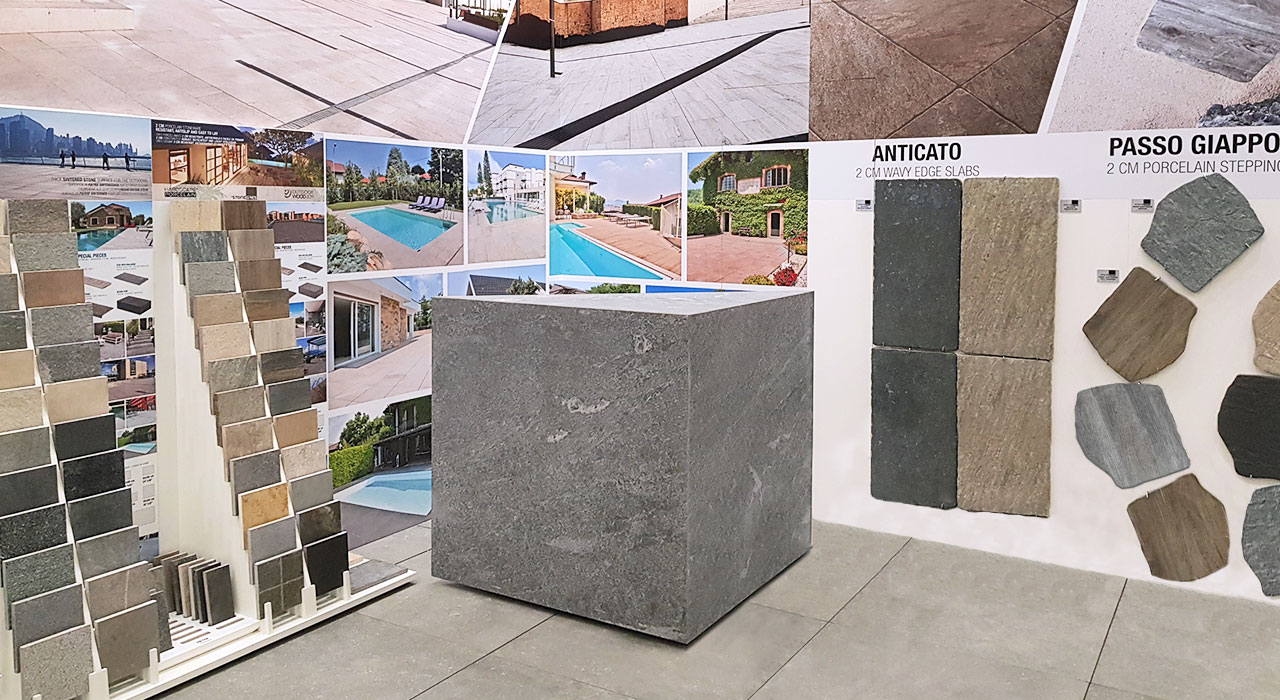 Dedicated fabrications
CREATE YOUR SINTERED STONE DESIGN OBJECT
Upon request we can fabricate design objects with our sintered stone.
Following the needs expressed by the client, we create unique sintered stone elements,
in complete balance with the paving and cladding of the environment in which they will be integrated.
Below is an example of dedicated fabrication:
For the Cersaie 2019 fair, Granulati Zandobbio wanted to welcome its customers on a unique and visually striking desk..
This design element was therefore studied and designed, made entirely from 2 cm (0.8") thick 120x120 cm (48"x48") sintered stone slabs.
The desk was then moved to the STONE CITY exhibition park in Bolgare, where it is currently used as a decorative support surface for meeting customers outside. Being made of sintered stone it is in fact possible to use it in external environments as it is long lasting, resistant to atmospheric events, sunlight and frost.

The color chosen for this project is L'ALTRA PIETRA Colosseo Grigioni.